Chelating Resin
SEPLITE® chelating resin is ion exchange chelating resins for metals removal, recovery and enrichment.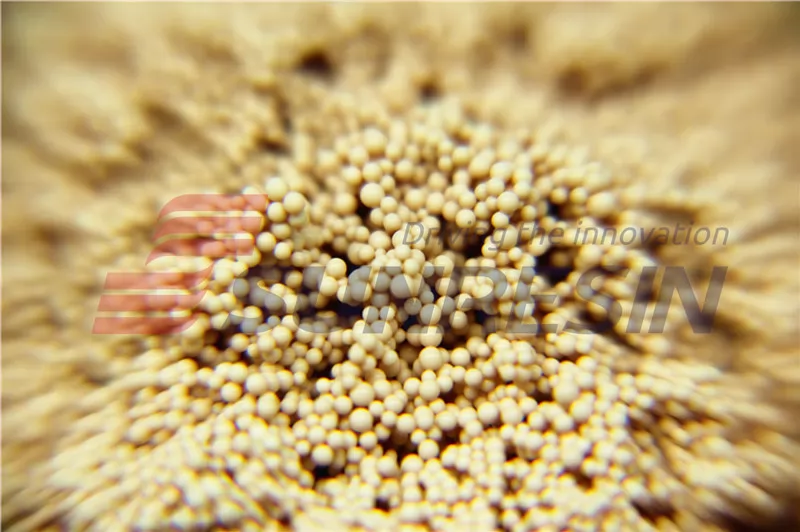 Chelating resins are a class of ion exchange resins with reactive functional groups that chelate to metal ions. They have the same bead form and polymer matrix as usual ion exchange resin, and the variation in chelating resins arises from the nature of chelating agents linked into a polymer backbone.
SEPLITE ® Chelating resins contain a wide range of special functional groups that gives them superior selectivity for specific target metals, Such as SEPLITE®LSC710, which is the iminodiacetic acid bonded in a styrene-divinylbenzene matrix. Other functional groups bound to chelating resins are aminophosphonic acid, thiourea, 2-picolylamine and so on.
Chelating resins are almost always used to bind cations, which are found in a big range of metals removal, recovery and enrichment in a dilute solution. Chelating ion exchange resin for brine decalcification in the chlor-alkali industry, the removal of boron(B) from potable water, the recovery of precious metals like: gold(Au), platinum (Pt) ,palladium(Pd), the removal of heavy metal like: copper(Cu), nickel(Ni), zinc(Zn), manganese(Mn), mercury(Hg) and so on.
SEPLITE ® Chelating Resin